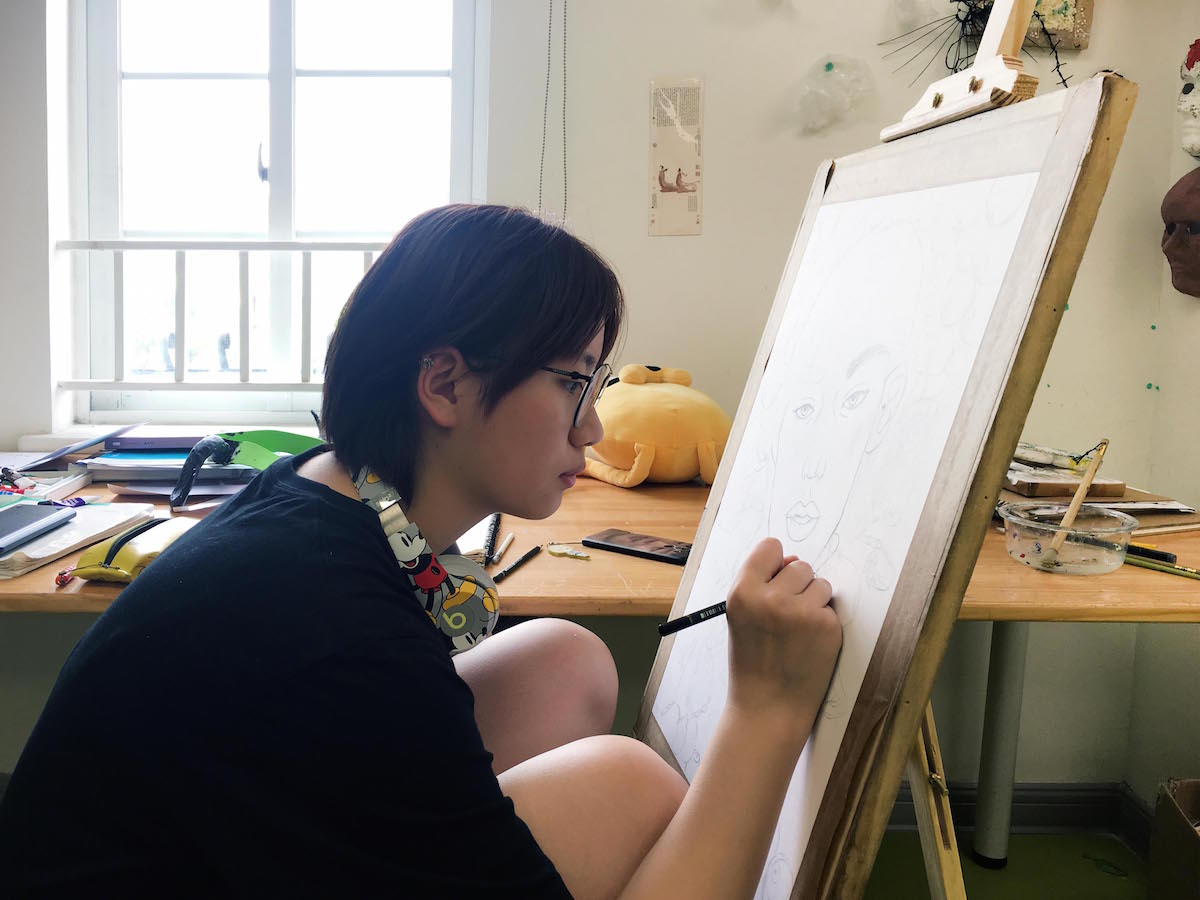 Elizabeth integrated the Visual Arts program less than two years ago. Talented, she decided to choose other IB subjects instead, thinking she lacked of imagination to pursue art. She came back to her original interest one month after the beginning of the DP1 year and finally made up her mind studying IB HL Visual Arts. Since then, she has been one of the best art student, permanently challenging herself, getting out of her comfort zone, trying various media even though she wants to make a career in the animation major.
One characteristic of Elizabeth's work is the variety of characters she can embody or perform. Inspired by Cindy Sherman, she depicted herself in many different contexts questioning the form of the heroic body through different media.
Thanks to her hard work, learning animation drawing and her passion in heroic aesthetic, Elizabeth received many offers, including from Art Center College of Design, from California College of the Arts with a merit scholarship of $52 000, from Pratt Institute with $80 000 scholarship and from Savannah College of Arts and Design.

However, Elizabeth decided to join the School of Visual Arts in New York in the animation field next year. ECNUAS is proud of having her among its students. We wish her the best of luck!